Services
Snow Services
Great Oaks has more than 150 snow-removal vehicles ready to respond to our 24/7 dispatch service. Great Oaks warehouses thousands of tons of salt to assure your properties are always safe and free of ice. We buy our salt direct from the mines, which allows us to provide the most competitive prices available in the state of Michigan. Each job is managed by a project manager to assure every detail is attended to.
We are recognized as one of the top 100 Snow Contractors in the industry. When other companies are sleeping, we are monitoring weather reports, plowing, shoveling, and salting the icy roads. We have a complete snow services staff on hand to make sure jobs are completed in an efficient manner. The Great Oaks Maintenance snow services team is unmatched in timeliness, professionalism and follow-through.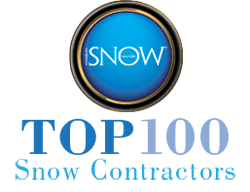 Hours of Operation
M - F: 9am - 5pm
Sat: 9am - 2pm
Closed Sunday
We are very proud to have expanded our full facility operations. In addition to our Novi location, we also have a four seasons operation in Ferndale Michigan, servicing maintenance, landscaping, snow removal, and salt applications.
By popular demand we are selling bag salt product and other winter supplies to vendors, businesses and to the public. We offer a variety of ice melting products including eco-friendly options by the bag or pallet. We pride ourselves on our customer service, competitive pricing, as well as extended wholesale hours.